Message of Director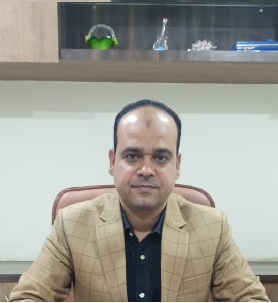 Mr. Shahid Durrani
(Director)
The motto "Service before self" is a true reflection of the society and the spirit they instill in children. At First Step School of Excellence, hard work is a part of the natural course of things. The school instills a strong sense of identity in each student with an ethos of harmony, inter-dependence, empathy, flexibility and learning where the mind is continually expanded and challenged. Year of Establishment: 2002 NOC from State Government recognized from M.P. State Government upto 2012. Afterwardsthe school got anAffiliation from CBSE in the year 2013.
A school is a place where a child grows, physically and in knowledge no doubt, but most importantly in curiosity, courage, confidence, independence, patience, resourcefulness, resilience and understanding.
At First Step School of Excellence, Neemuch, our aim is to create an ethos that will encourage children to grow in all these mental spaces, an ethos of harmony and interdependence with the environment around them that fosters tolerance, discussions, flexibility and understanding different points of view. Where hard work is recognized and rewarded, an environment where the mind can range unfettered and free of constraints.
And above all, there is a loving atmosphere, where love and encouragement are the preferred ways of teaching, so that a child is imbued with self-respect. The school runs on the vision, decision and keen interest of the Board of Governors with Dr. D.D. Sharma as Chairman, and Mr. Shahid Durrani as the Director.